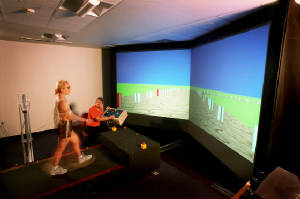 click to enlarge
With a background in human movement / perceptual psychology, IT, and interface design, we can bring you technology for data visualisation, coaching, and rehabilitation.
Video media coverage:
Video:
Complex Active Visualisation lab
3D motion capture - golf swing analysis
Would you like to have access to what has been recognised to be the world's most advanced golf analysis and computerised motion capture technology for golf coaching? In essence, biomechanics + psychology = The world's most advanced system for scientific golf coaching analysis...and it's not just for pros and advanced players. Everyone can benefit from a scan using 3D golf analysis.
Click on pictures to enlarge and click here to
Animate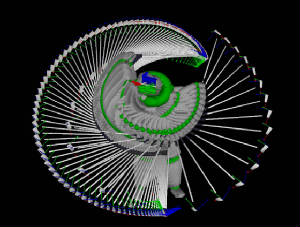 click to enlarge